What Is Involved in a Home Security System?
Home security systems are networks of integrated electronic devices working together to protect against burglars and other home intruders. Alarm Solutions' security systems work on the concept of securing perimeter entry points into your home with sensors on doors and windows that communicate with the control panel, which we install in a convenient location in your home.
Control Panel — The control panel is the computer that arms and disarms the security system, communicates with each installed component, sounds the alarm when a security zone is breached, and communicates with Alarm Solutions' monitoring station. The system will feature a keypad that will allow you to arm and disarm the system with a 4 digit code.
Door and Window Sensors — Door and window sensors are comprised of two parts installed adjacent to each other. One part of the device is installed on the door or window and the other on the door frame or the window sill. When a door or window is closed, the two parts of the sensor are joined together, creating a security circuit. When the security system is armed at the keypad, these sensors communicate with it by reporting that the point of entry is secure. Should a monitored door or window be opened, the security circuit is broken and the control panel interprets this as a breach of a secured zone. A high decibel alarm is sounded, and Alarm Solutions is automatically notified.
Motion & Glass Break Detectors — These security components protect a given space by creating an invisible zone that cannot be breached without sounding the system. This part of the system is integral to security. It detects the most common break in attempts and alerts you to every breach of your home or business.
Alarm Solutions' window stickers and yard signs tell potential intruders that your home is professionally protected and not a wise choice for an attempted burglary. Statistically, these signs and stickers are actually your first line of defense. Criminals are far less likely to attempt a break in or burglary if they see these signs.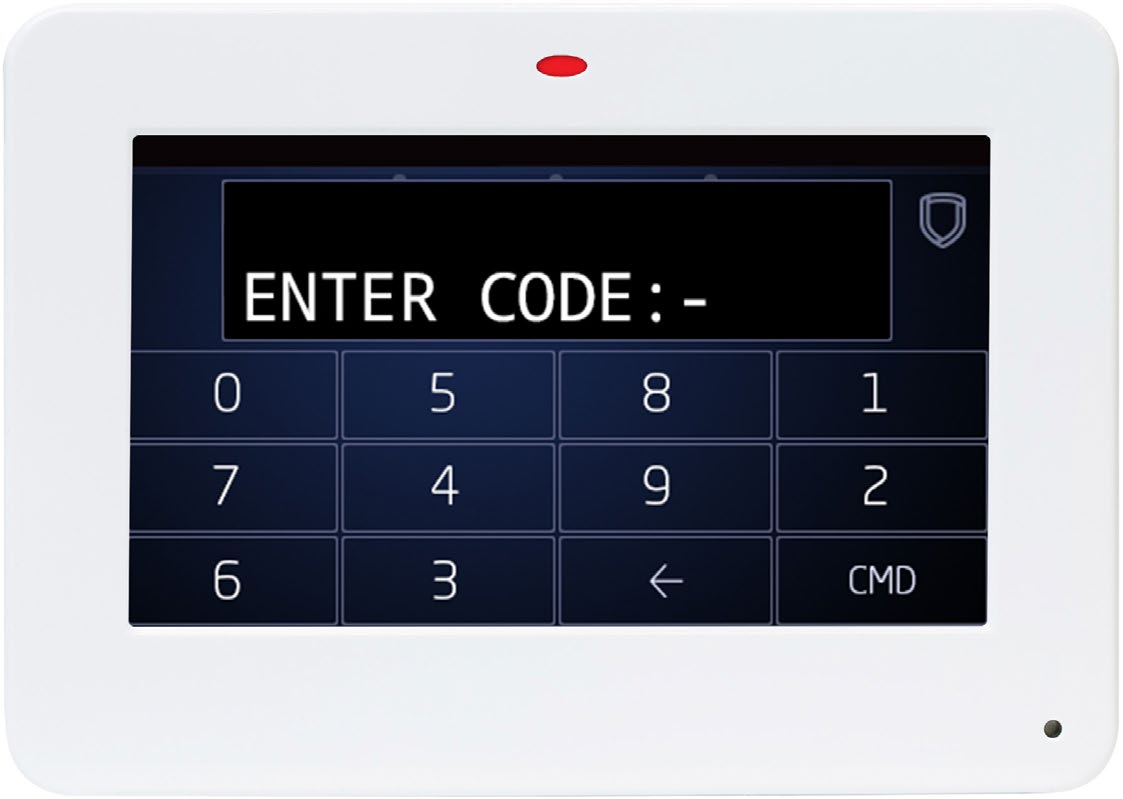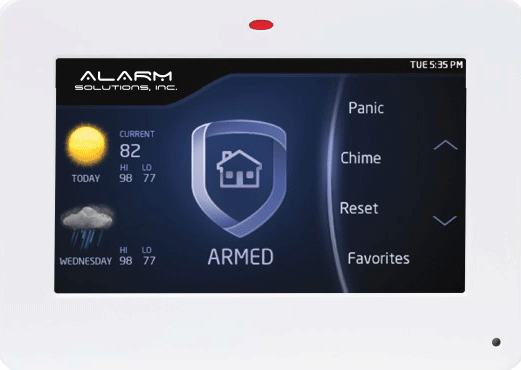 51% of homes suffer a repeat burglary within a month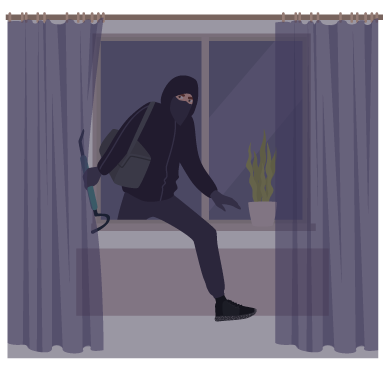 Protect Your Home
Contact us today for a risk free evaulation of your home's security and how Alarm Solutions can provide you peace of mind.