Commercial, Industrial, and Residential Security & Fire Alarm Systems
Protect your home and business with professional security and surveillance services by Alarm Solutions, Inc., serving Eugene, Springfield and surrounding areas.
For over 15 years, Alarm Solutions, Inc. has been providing residents and businesses in Lane County and the surrounding areas with top of the line security and fire systems. We make customer service our top priority by hiring and training the best technicians, installing the most technologically advanced and user-friendly systems, and by offering the best warranties and guarantees in the industry. You can rely on the quality of service and experience of our licensed technicians. They are ready to install and manage a security and fire system in your home or business. Our technicians ensure that the system is properly set, then will clearly explain the system they've installed and answer any questions you may have.
Commercial Security
Commercial Security Systems
Design and Build Fire Alarm Systems
Access Control
Video Surveillance/IP/Camera Systems
Annual Fire Alarm Service/Testing
Monitoring Services
Residential Security
Residential Security Systems
Camera Systems
Network Cabling
Monitoring Service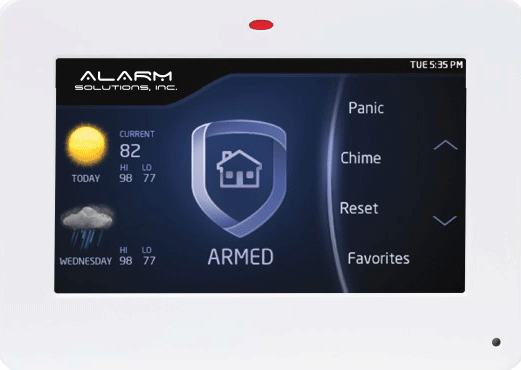 June 1, 2023
In an increasingly uncertain world, safeguarding our homes, businesses, and industrial facilities has become a top priority. With the advent of advanced technology, alarm systems have emerged as indispensable tools in ensuring the safety and security of both residential and…